What is it in us that drives us to value relationships?
Sitting on my balcony with my sun-bathing dogs this morning, I pondered why there is such a difference in philosophy with those who embrace social media. It comes down to the idea of whether social media is a tool for broadcasting or relationships.
Many embrace social media as a quick way to build up or buy social proof. Their driving motivation seems to be celebrity, popularity, and fame. Do they long to be adored? Maybe? But to be honest, we all desire to be loved and accepted.
But is popular always better?
I think about the Deli I loved that recently moved to Portland. Valuing social media, I found them because of Twitter. Though I found them on Twitter, we formed the relationship afterward based on quality product and customer experience.
The loyalty between us both came about from mutual respect and now I consider them friends.
It was the best turkey sandwich I ever had. We're they uber popular? No. It was popular enough to be sold and for my new friends to find culinary adventure elsewhere. And I told all of my Portland friends to like their new Facebook Page.
Can I eat at Subway? Of course. But will the person over the counter building my sandwich ask about my health or how The Mr. is doing? It's not likely. They aren't paid to care.
Loyalty. While they were here I couldn't eat at just any sandwich shop. They were my friends. Though it was more expensive, it was more valuable.
As I reflect on my philosophy of social media, all of the characteristics outlined in this series, some of which include reciprocation, humility, and friendliness, one that must also be spoken for is loyalty.
What does Loyalty look like?
A couple of friends who send you an edible arrangement to cheer you up, because they know you so well, they knew you needed it.
Your favorite florist, allowing you to use their shop as a backdrop, being there for two funerals you hoped had not happened, yet delivering a beautiful product each time.
Sending thank you notes and Starbucks cards to those who helped you finish a project on time.
Getting an unexpected private message thanking you for your help.
Colluding with a friend to buy another friend a plane ticket to see her friends after her mother's untimely death.
A photo posted to your wall of sunflowers just to brighten your day.
Linking to your blog in theirs.
Putting your avid retweeters in a "super fan," "thank you," or "appreciation" list on Twitter and, as you can, finding something to share of theirs.
I could go on an on about beautiful hors d'oeurve plates and meeting a chef because you tweet with his wife, churro love from your favorite Mexican eatery, or books from your friends who are just glad you started a twitter chat. And yes, being nice, delivering a product, and "loyalty" rewards in the form of special event passes, free coffee drinks, or tiramisu are endless. But it's not all.
Is Loyalty Just Being Polite or Free Stuff?
No.
Loyalty is not about just being nice, as Ted Rubin points out in this post, but actually resolving the problem at hand, effectively and efficiently.
This week, I tweeted that my outsole is breaking, hoping for advice on the proper glue to fix it. They emailed me to say they're sending me a replacement.
I didn't slam them. I pointed out an issue. I showed loyalty to them; they showed it back.
Loyalty is not Convenience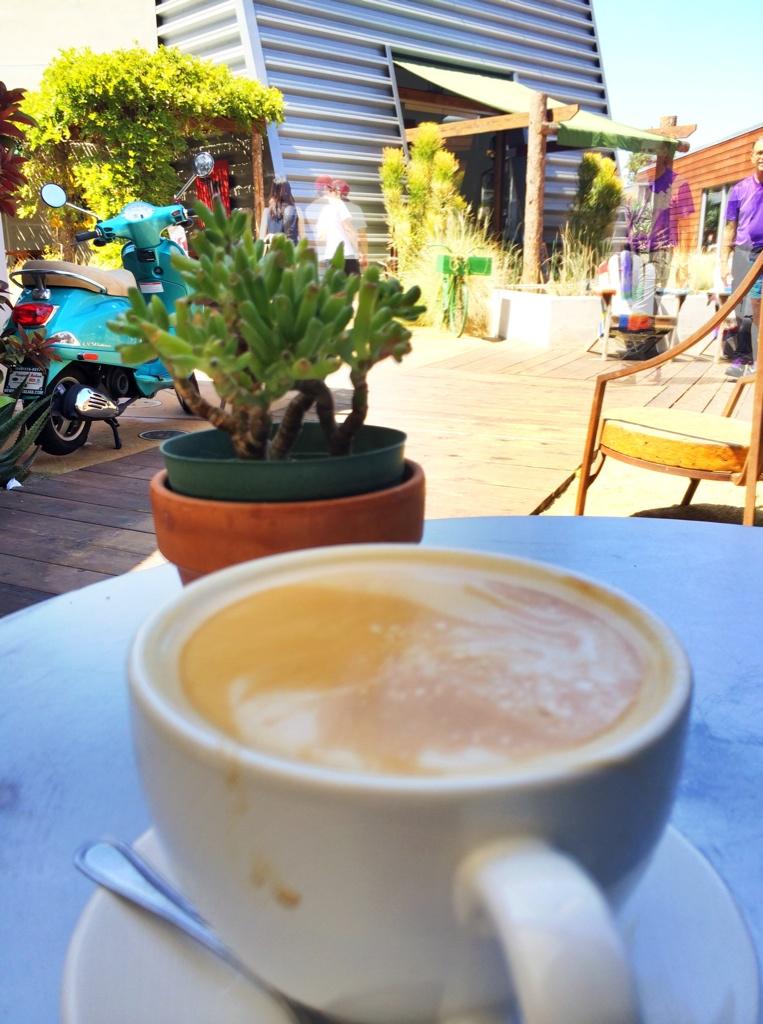 Customers come from relationships but they stay because of loyalty. The loyalty shown to them will be shown back but it should not be mistaken for convenience.
And with vendors, it doesn't come from Subway, 1-800-flowers, or Nike. Don't get me wrong, I love all of those brands and I'm no "anti-corporation" person.
I'm thankful for Starbucks and their 12th star free latte. But I stay with them because it's convenient (good app, lots of stores, consistent quality) – not loyalty. If the coffee place I actually love was closer to my house, had an app and/or a rewards program, and a variety of locations, I might leave Starbucks forever.
Convenience can't be taken for granted, mind you, it's an extension of reach, customer service, and is powerful to the customer as I've just given you my anecdote.
What is Loyalty?
Loyalty is the superglue of relationships. It's what keeps the bonds originally formed intact. It requires maintenance and upkeep, especially when conflict arises.
Loyalty is a two way street; feelings of betrayal come the expectation of loyalty and the lack of it.
Loyalty is shown when least expected but most needed.
Loyalty in times of trouble solidifies a relationship.
It comes from the actual business owners I've come to know, like, and trust. This, I believe, is the heart of the shop local movement: loyalty.
That's what loyalty looks like. It's just as important in social media as it is in real life.